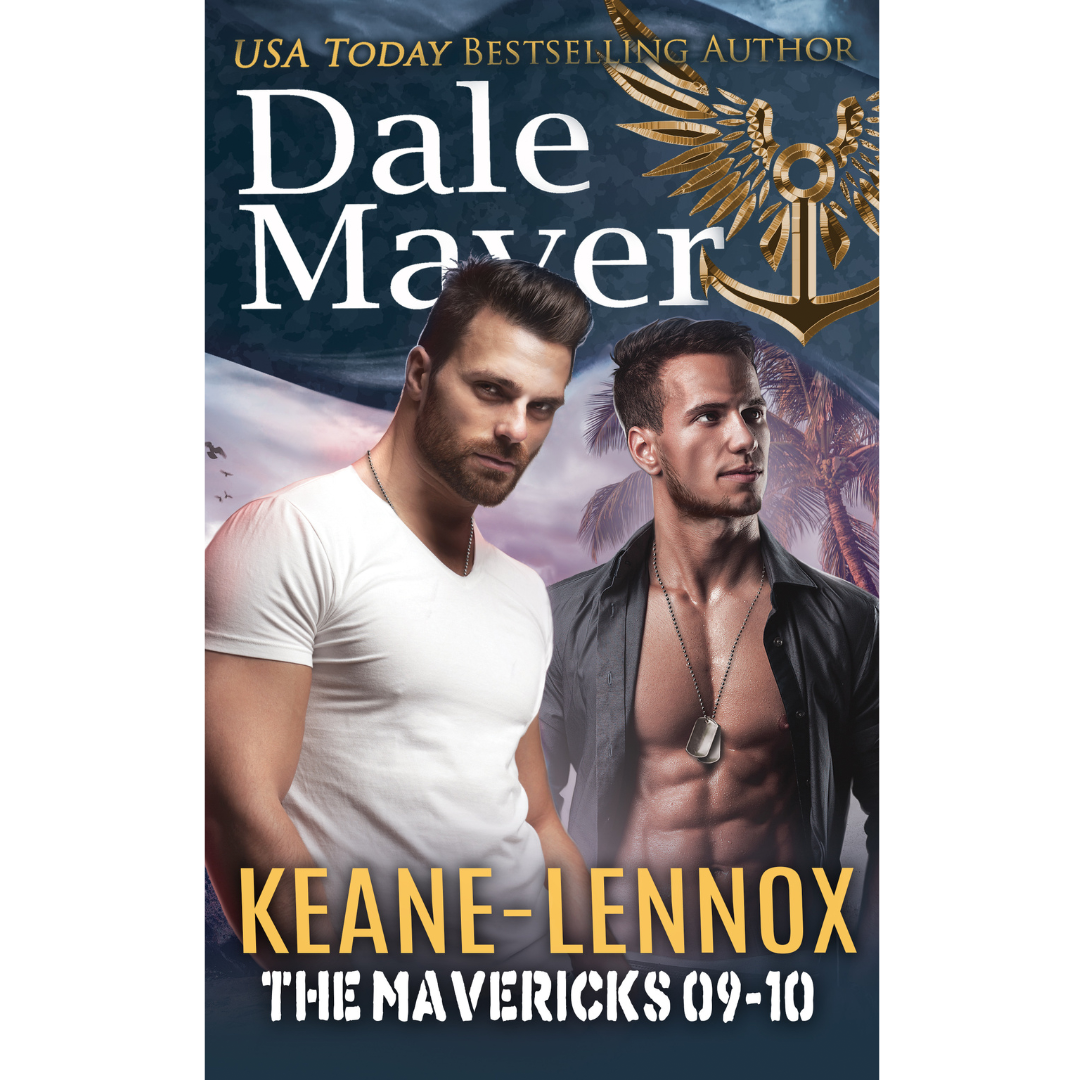 The Mavericks: Book Bundles 9-10
---
🏷️ Purchase the E-Book/Audiobook
✅ Receive a Download Link From
❤️ Send to any Device and Enjoy!
This bundle contains Keane and Lennox, books 9 and 10 of The Mavericks series.

Book 9: Keane
Heading out on a last-ditch rescue mission to Puget Sound one day after two women go overboard in a sailing accident isn't exactly what he'd expected …

But Keane is nothing if not adaptable. He can only hope the two women are alive and doing everything they can to stay that way. Hearing from the local coast guard that more may be involved than just a rescue mission, he and his partner load up and head out to search the waters around the smaller islands off the coast. They have the GPS of the missing women's last-known location, but storms could have sent them anywhere …

Lost, alone—except for her best friend, who's unconscious with a head wound—Sandrine wakes up in a small shelter to find they are locked in. When the door is finally opened, an armed stranger dressed in fatigues dumps a small amount of food and says they are on their own.

Finding the women was one thing, keeping them safe something else again. More is going on in this small island that any of them were expecting … or had planned for …

Book 10: Lennox
Planning to meet his sister in Germany, but, when she's a no-show, Lennox has his first inkling that trouble has come home in a big way …

When his sister and her best friend go missing, Lennox is determined to find and to keep his only family member safe … and her best friend. They were both doctors, traveling the globe with the UN. Lennox was proud of his sister's accomplishments. He'd never tried to hide their relationship, thinking no one from Lennox's Navy SEALs past cared—or was still alive. Only now someone has decided to use Lennox's only family as a way to exact revenge.

Helena is caught up in a kidnapping of Lennox's sister, all designed to get back at Lennox—the most infuriating man she's ever met. And one she's cared for since forever. Now to know she was used as a trap to kidnap his sister and to take him out was the worst kind of punishment. But she knew this man. Knew him intimately—if only once—but also knew he was coming to rescue them, even if it meant losing his own life.

Lennox wasn't letting the only two women in his world be taken out without a fight, … especially one who didn't even know how he felt …

Our ebooks and audio books are delivered to the email you buy them with, through Bookfunnel. Once you purchase the ebook or audiobook it will be sent to your email within the next hour.
You can send the ebook to your preferred reading device or app, or use the bookfunnel app. You can listen to the purchased audiobook on the bookfunnel app as well.
Our books are sent to be processed and printed within 72 hours of purchase, from there they will be shipped to you in 10-15 days depending on your location. You will get an email when the book has been shipped. it will not have a tracking number unless you pay for tracking.
We are working to get our shipping times down but currently we are a small company, and our products can take a bit longer to ship.
Thank you for your patience.
AI audio books are books turned into Audio by using conversational digital narration created by AI. We specifically use Google play book's AI technology for our AI narrated books.
They sound quiet similar to human voices.
Most of Dale's books will have both a traditionally narrated audio book done by a person, and a AI narrated audiobook done by a computer.
---