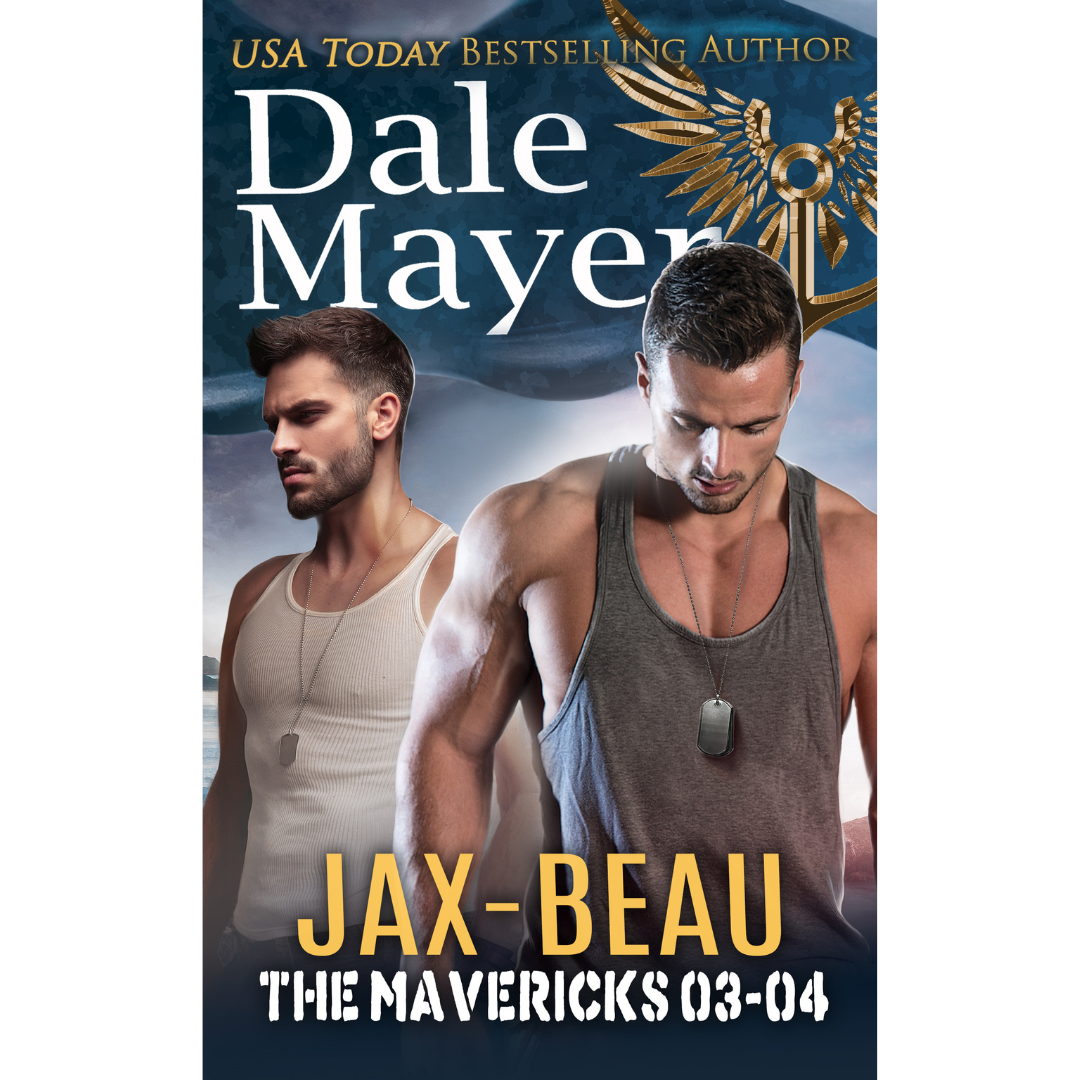 The Mavericks: Book Bundles 3-4
---
In stock, ready to ship

Inventory on the way
🏷️ Purchase the E-Book/Audiobook
✅ Receive a Download Link From
❤️ Send to any Device and Enjoy!
This bundle contains Jax and Beau, books 3 and 4 of The Mavericks series.

Book 3: Jax
No time to rest. The world is a mess …

He'd barely made it home from helping Griffin only to find himself called to rescue a doctor on a cruise ship overtaken by pirates in their search for Abigail Dalton. The pirates had no trouble killing passengers until they found the right woman. With one man at his side, Jax sneaks onto the ship to rescue her.

When she heard the gunfire, Abby hid in the venting on the ship. When a man susses out her hiding place, she's sure her world is about to end. Only Jax is on her side; yet he came with just one man to help. Stunned, she stays close as Jax frees the ship and keeps her safe—until they find out the real reason for this nightmare, when she's forced to England to face the two-legged monster of her nightmares ...

The safest place is at Jax's side, but Abby knows all too well how slippery this monster really is and how easily he steps from the shadows to grab his victims …
Book 4: Beau
Not the size to blend in anywhere … Not that he cared …

Beau heads to Alaska to a cult that kidnaps women to flesh out its numbers. One woman in particular has gone missing. When her father calls in a favor, Beau is asked to fit into the cult community. Only his style is guns blazing, and he doesn't bother counting the dead …

Danica was late for her college class when a hood was thrown over her head, and then she was tossed into the back of a vehicle. Days later, she wakes up on a dirt floor of a cell with only a grate above her head. But she'll take it as she's nothing if not innovative. As soon as she escapes her prison, she runs into the brick wall that's Beau. He'd good at giving orders. She's not so good at following them …

With dozens of lives at stake in a sex-trafficking scheme, neither Beau nor Danica had expected it would be action all the way for them as they battle to free other women and to stay alive–together.

Our ebooks and audio books are delivered to the email you buy them with, through Bookfunnel. Once you purchase the ebook or audiobook it will be sent to your email within the next hour.
You can send the ebook to your preferred reading device or app, or use the bookfunnel app. You can listen to the purchased audiobook on the bookfunnel app as well.
Our books are sent to be processed and printed within 72 hours of purchase, from there they will be shipped to you in 10-15 days depending on your location. You will get an email when the book has been shipped. it will not have a tracking number unless you pay for tracking.
We are working to get our shipping times down but currently we are a small company, and our products can take a bit longer to ship.
Thank you for your patience.
AI audio books are books turned into Audio by using conversational digital narration created by AI. We specifically use Google play book's AI technology for our AI narrated books.
They sound quiet similar to human voices.
Most of Dale's books will have both a traditionally narrated audio book done by a person, and a AI narrated audiobook done by a computer.
---