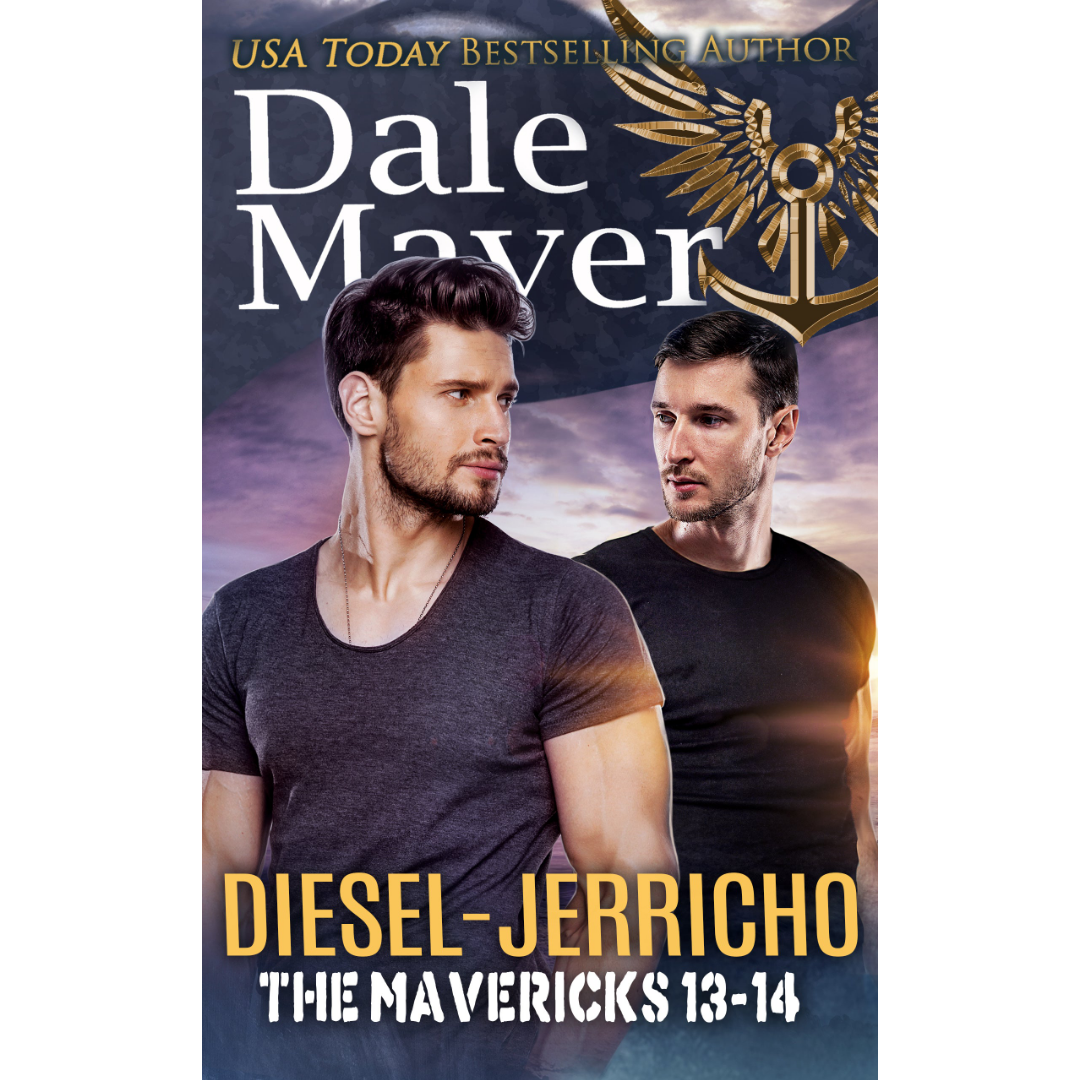 The Mavericks: Book Bundles 13-14
---
In stock, ready to ship

Inventory on the way
🏷️ Purchase the E-Book/Audiobook
✅ Receive a Download Link From
❤️ Send to any Device and Enjoy!
This bundle contains Diesel and Jerricho, books 13 and 14 of The Mavericks series.
Book 13: Diesel
Traveling to China to retrieve a kidnapped scientist shows Diesel the depths of human depravity. Not that he needs more proof. He's been doing this type of work for a decade. This is the first time though the person he was rescuing was this interesting.
Eva Langston had been kidnapped while walking across the street and then locked up in a lab half a world away. Joining two other scientists, both letting her know there was no escape, she refuses to give up hope. When the rescue does come, it wasn't smooth or easy.
Still she was damn glad to be free. Until she realizes that freedom is a long way off, as, one by one, her science team is picked off, leaving her the last one to be dealt with.
Book 14: Jerricho
Jerricho didn't expect his first solo mission to send him to the Middle East nor to rescue his journalist ex-wife and her cameraperson. Finding out why they and the other women had been taken was horrifying in itself, but saving a larger group than he'd first expected then complicates the rescue in a much bigger way.
Brenna had hopes that her ex would show up, as she knew the type of work he did. She'd always wanted a chance to show him how much she'd changed. This was hardly the ideal time, but she might not get a second chance.
Rescuing the women and taking out the kidnappers should have been the end of it, until they realize it's not as simple as it first seems. The women were objects initially; now they're targets …
Our ebooks and audio books are delivered to the email you buy them with, through Bookfunnel. Once you purchase the ebook or audiobook it will be sent to your email within the next hour.
You can send the ebook to your preferred reading device or app, or use the bookfunnel app. You can listen to the purchased audiobook on the bookfunnel app as well.
Our books are sent to be processed and printed within 72 hours of purchase, from there they will be shipped to you in 10-15 days depending on your location. You will get an email when the book has been shipped. it will not have a tracking number unless you pay for tracking.
We are working to get our shipping times down but currently we are a small company, and our products can take a bit longer to ship.
Thank you for your patience.
AI audio books are books turned into Audio by using conversational digital narration created by AI. We specifically use Google play book's AI technology for our AI narrated books.
They sound quiet similar to human voices.
Most of Dale's books will have both a traditionally narrated audio book done by a person, and a AI narrated audiobook done by a computer.
---