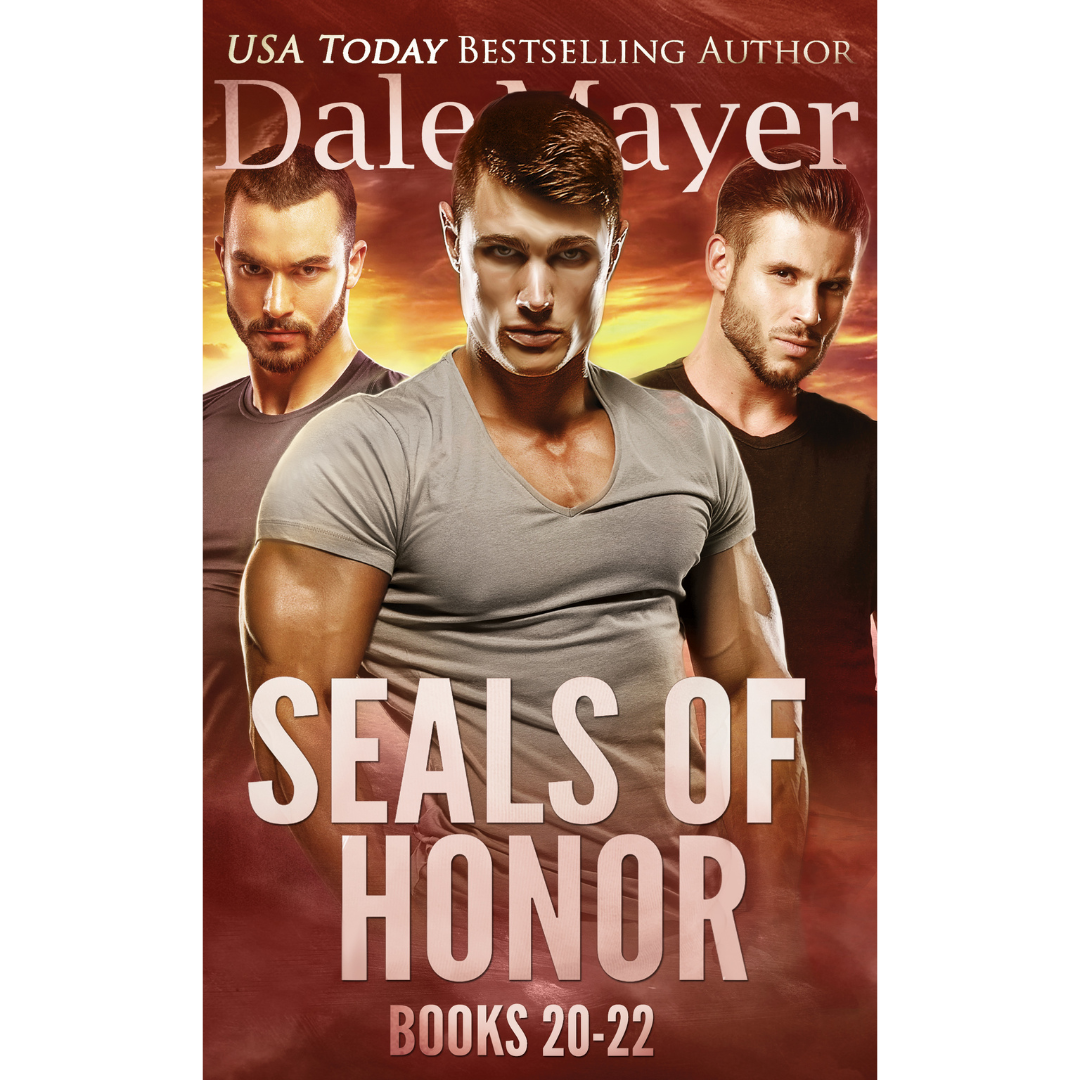 SEALs of Honor: Book Bundles 20-22
---
In stock, ready to ship

Inventory on the way
🏷️ Purchase the E-Book/Audiobook
✅ Receive a Download Link From
❤️ Send to any Device and Enjoy!
This bundle contains Kanen, Nelson and Taylor, books 20, 21 and 22 of the SEALs of Honor series.

SEALs of Honor, Book 20: Kanen
His best friend's wife is in trouble…
A panicked phone call sends Kanen flying across the ocean to find that she's been held captive in her apartment, tortured for something her dead husband supposedly hid.
Only she knows nothing about it and her husband is, well, dead…
Dead men don't talk – or do they? As they unravel the mystery Kanen has to delve into his friend's life to see what he'd done that put his wife in jeopardy. And find her captor, before he decides to kill her.
Laysa doesn't know what this man wants, but after seeing Kanen again after so long she knows what she wants. But is it a betrayal of her husband? Then why was her husband hiding things?
And why did her captor want them? Even worse, if he got them in his possession, what was he planning to do with them?
SEALs of Honor, Book 21: Nelson
Nothing is what it seems … ever …
Nelson's early morning meeting at the docks with Elizabeth Etchings offers only bad news. Her brother—and Nelson's old friend—has gone missing on his days off while his ship was docked in Ensenada. A trip to where he'd last been seen shows the local color … and reveals Nelson's friend has gotten into bigger trouble than anyone could imagine.
Elizabeth might have had a hand in now sending two men to Baja to look for her brother, but she will not stay behind. Her brother is in danger … and he's the only family she has left.
It doesn't take long for Nelson to realize that Elizabeth has caught the eye of someone who rules that corner of the world. She's now in jeopardy too—possibly more than her brother. Keeping her safe moves up Nelson's priority list.
Until both issues merge, and everything goes south …
SEALs of Honor, Book 22: Taylor
Murder is a deadly way to start a relationship …
Finally back in Coronado and his own apartment but still tired from traveling, Taylor helps a neighbor by closing her apartment door as she dashes back to work. But, as he does so, a smell he's all too familiar with permeates the air. And he's plunged into a multiple homicide with no meaning or end …
Midge doesn't understand what's happened to her life, … but now her home, her workplace, her neighbors are all in danger and are all suspect. … Taylor is the only piece of normalcy in her world-gone-crazy right now.
But even he can't keep an eye on her all the time …
Our ebooks and audio books are delivered to the email you buy them with, through Bookfunnel. Once you purchase the ebook or audiobook it will be sent to your email within the next hour.
You can send the ebook to your preferred reading device or app, or use the bookfunnel app. You can listen to the purchased audiobook on the bookfunnel app as well.
Our books are sent to be processed and printed within 72 hours of purchase, from there they will be shipped to you in 10-15 days depending on your location. You will get an email when the book has been shipped. it will not have a tracking number unless you pay for tracking.
We are working to get our shipping times down but currently we are a small company, and our products can take a bit longer to ship.
Thank you for your patience.
AI audio books are books turned into Audio by using conversational digital narration created by AI. We specifically use Google play book's AI technology for our AI narrated books.
They sound quiet similar to human voices.
Most of Dale's books will have both a traditionally narrated audio book done by a person, and a AI narrated audiobook done by a computer.
---