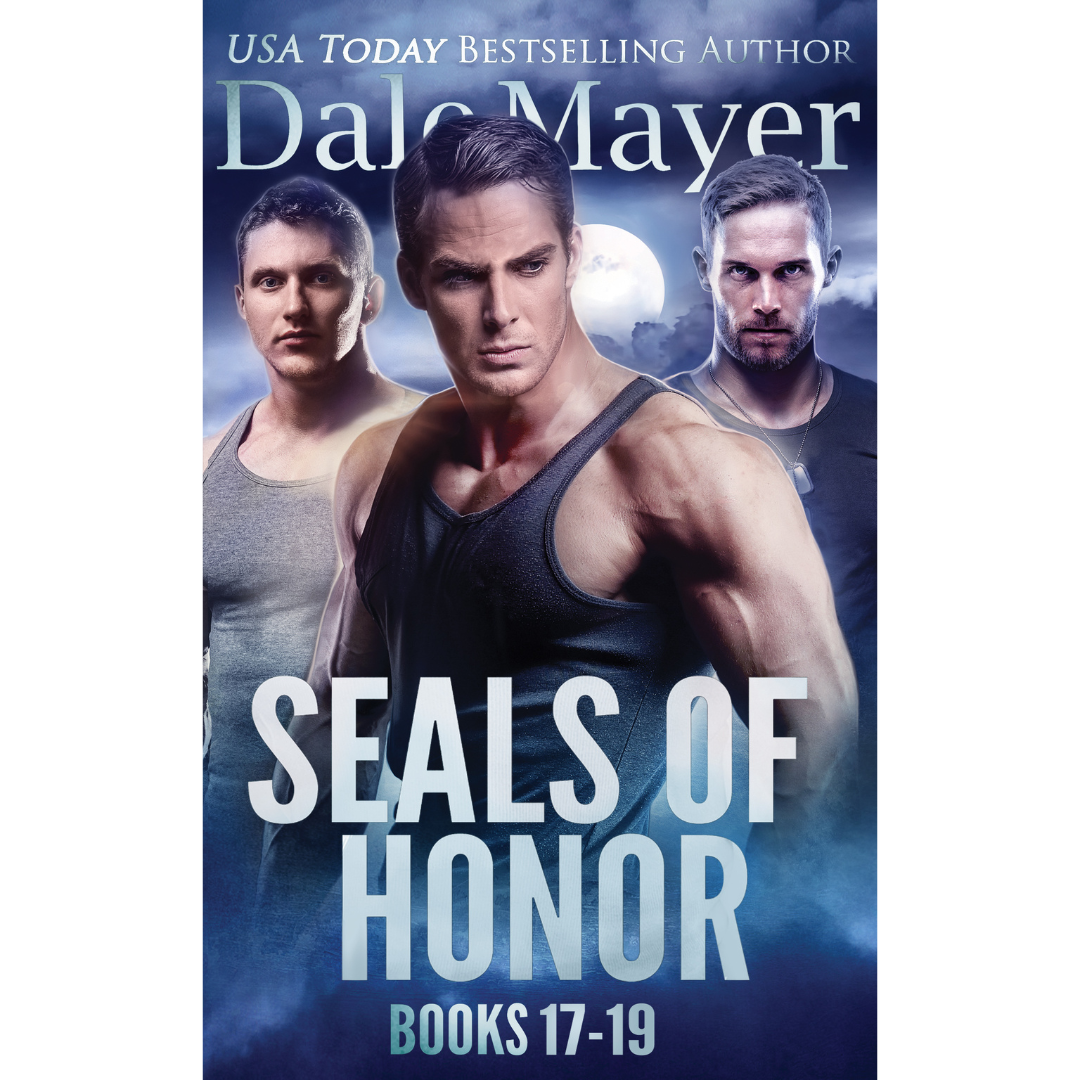 SEALs of Honor: Book Bundles 17–19
---
In stock, ready to ship

Inventory on the way
🏷️ Purchase the E-Book/Audiobook
✅ Receive a Download Link From
❤️ Send to any Device and Enjoy!
This bundle contains Warrick, Tanner and Jackson, books 17, 18 and 19 of the SEALs of Honor series.
SEALs of Honor, Book 17: Warrick
Warrick Canton works with Mason's Navy SEAL team and he's going stir-crazy on the sidelines while he heals from an ankle injury. He longs for a relationship like the ones his buddies have, but, after his girlfriend of three years dumps him just when he thinks they're solid, he struggles to believe it's possible. He's invited to a backyard barbecue at Mason's house, where he meets up with the spitfire he's met before and knows won't give an inch. Warrick is intrigued, even though the she-devil won't stop arguing long enough to get to know her.
Penny Magnus loves her job as a clerk in the medical insurance offices, but trying to get stubborn men to fill out a few forms properly isn't her idea of a good time. With a fiery personality, Penny's open to starting a new romance but absolutely not with a difficult man, even if he is gorgeous. Her best friend got herself in an ugly relationship and had to ask Penny for help in escaping him.
Now, just when Penny and Warrick are calming down enough to actually connect, her friend's boyfriend contacts her. He blames Penny for the mess she created when she tore the love of his life from him. He goes on a rampage, targeting Penny--only he's thwarted by one big, badass warrior standing firmly in his way, protecting her. All he needs is for Warrick to make one tiny mistake…
SEALs of Honor, Book 18: Tanner
Tanner Kosta is the newest member of the team. Active in sports, particularly aerial types, he's training with a new military harness used in paragliding. The design was developed by Wynn Rider and her brother. As they run two SEAL teams through rigid training, Wynn's glider fails mid-flight, sending her plummeting toward the ground. Only Tanner's quick thinking saves her life--though it doesn't save her from losing her job.
Wynn used to compete professionally in the cutthroat paragliding industry before she walked away from it, but this accident is by far the worst she's ever had. Separating her gratitude from the growing attraction is nearly impossible.
Tanner has heard the old adage that saving a life makes you responsible for it. Having admired Wynn's career when she was a professional paraglider, he's more than a little interested in keeping a close eye on the fascinating lovely who almost literally fell in his lap.
When Wynn realizes her equipment had been sabotaged, she's worried her past has come back to haunt her. Tanner may be the only one who can help her against someone who's determined to put her and her brother out of business…permanently.
SEALs of Honor, Book 19: Jackson
A bullet takes out his rig, but a mechanic captures his heart…
When Jackson is forced to pull his rig to the side of the road as the radiator overheats, he's not impressed, but when a bouncy mechanic in camo drives back to help him, he's even less enthralled – with himself. She's smart, capable, single and knows a whole lot more about mechanical things than he does.
But when he hears that it's a bullet that's brought his rig to a stop, he knows exactly what to do – save the woman at his side and find the men who did this.
Deli was sent to assist Jackson and his sidelined rig. Only to find they are caught up in a double cross that has bullets flying and bodies dropping… some of them very close to her.
If only it was that simple… as the bodies start to fall, and their passion starts to heat up… who will be the final casualties in take the last shot in the final act?
Our ebooks and audio books are delivered to the email you buy them with, through Bookfunnel. Once you purchase the ebook or audiobook it will be sent to your email within the next hour.
You can send the ebook to your preferred reading device or app, or use the bookfunnel app. You can listen to the purchased audiobook on the bookfunnel app as well.
Our books are sent to be processed and printed within 72 hours of purchase, from there they will be shipped to you in 10-15 days depending on your location. You will get an email when the book has been shipped. it will not have a tracking number unless you pay for tracking.
We are working to get our shipping times down but currently we are a small company, and our products can take a bit longer to ship.
Thank you for your patience.
AI audio books are books turned into Audio by using conversational digital narration created by AI. We specifically use Google play book's AI technology for our AI narrated books.
They sound quiet similar to human voices.
Most of Dale's books will have both a traditionally narrated audio book done by a person, and a AI narrated audiobook done by a computer.
---