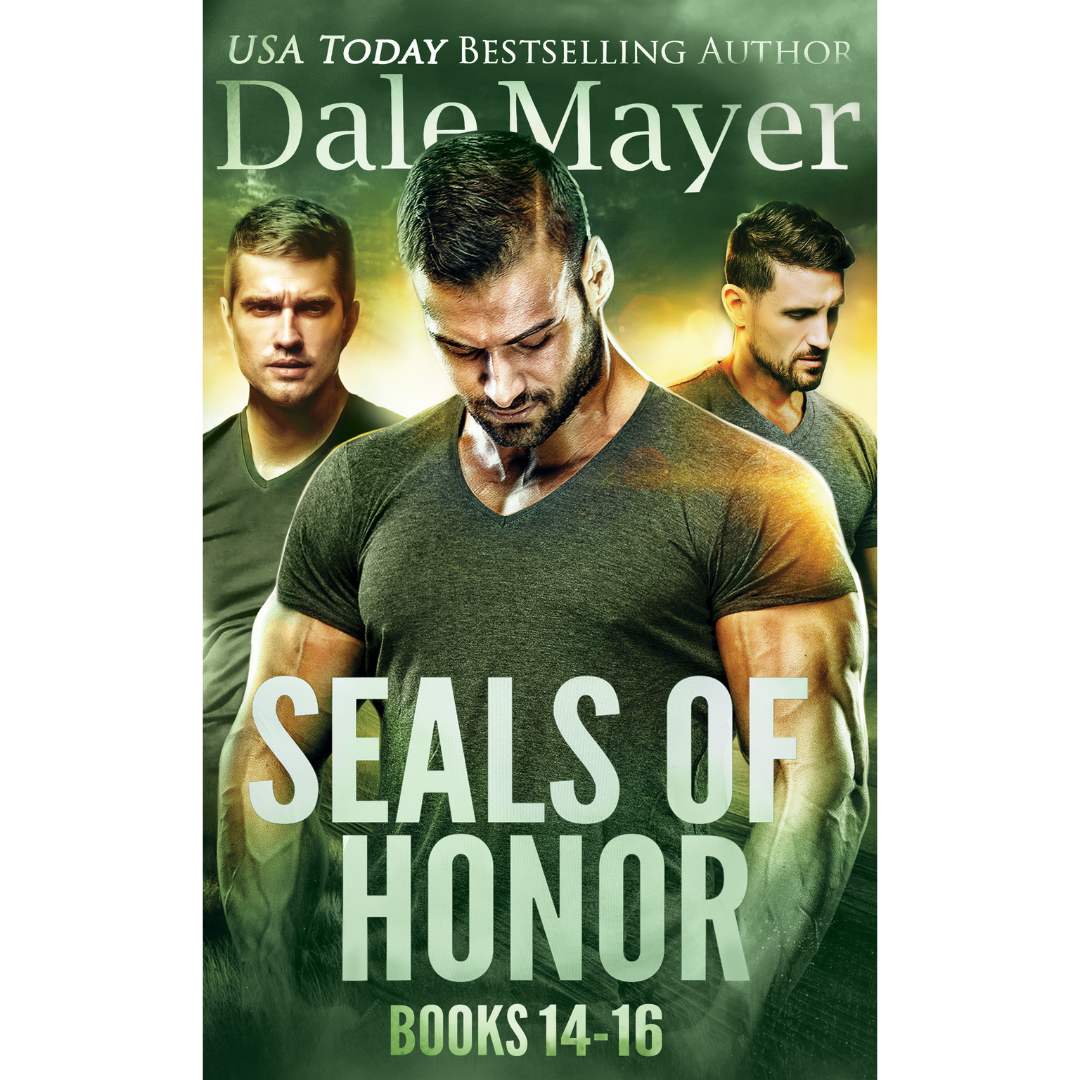 SEALs of Honor: Book Bundles 14-16
---
In stock, ready to ship

Inventory on the way
🏷️ Purchase the E-Book/Audiobook
✅ Receive a Download Link From
❤️ Send to any Device and Enjoy!
This bundle contains Ryder, Macklin and Corey, books 14, 15 and 16 of the SEALs of Honor series.

SEALs of Honor, Book 14: Ryder
Having lost the one good thing in his life, Ryder wants only to forget, to help others and defend his country. After a mission goes south and his SEAL brother is hurt, Ryder checks on him in Medical and finds the one that got away working there. In no time at all, the same damn feelings he used to have for Caitlyn are back as if they'd never gone away. She's not his anymore, but maybe friendship is enough … That's the last thing Caitlyn wants with Ryder. She isn't here by chance. Realizing she screwed up their relationship big-time, she'll do anything to get him back in her life, even if it means working overseas on the off-chance of seeing him sometimes.

When the outpost is attacked, medical supplies go missing and Caitlyn is grabbed, all bets for a fairy-tale ending are off. What's really important is all that matters now, and the two of them need to figure out what that is before they lose that very thing again--this time permanently.


SEALs of Honor, Book 15: Macklin
One damaging relationship in his life refuses to end when the woman insists it's not over between them for her. Marsha makes Macklin's life hell … until she turns up dead and the evidence points straight at him.As the new detective on the Coronado Police force, Alex is determined to make a good impression on her superiors and colleagues. That goal is thwarted by Macklin, who's the chief suspect in her murder investigation--and someone she longs to know a whole lot better. Whether she wants to or not, she can't let herself foolishly forget that his last girlfriend now occupies an ice-cold bed at the morgue.

During his thorough interrogation at the precinct by the sexy-beyond-belief detective, Macklin finds himself furious…and intrigued. Seems, alive or dead, Marsha is determined to make his life miserable. Alex intends to find out the truth, and, as an elite warrior himself, he admires her grift and ethics in pursuit of the answers. Damn that she's the first woman in a long time he'd love to get to know better. With no other option, Macklin has to help the detective solve the mystery--hopefully before Alex has no choice but to charge him with murder.

SEALs of Honor, Book 16: Corey
A voice from the past cries out for help and Corey finds himself reunited with the only woman who'd ever rocked his world straight off the axis. But twelve years is a long time apart. Both of them have moved on, but, tragically, Angela is no longer the lighthearted woman he once knew and loved.Caught in a nasty divorce and custody battle, Angela will do anything to keep her son with her. After seven years of a rocky marriage, she's only just beginning to figure out what kind of a man her husband truly is.

Angela makes it clear to Corey she doesn't want or need his help. She's got her own insurance to secure her case. But Corey is determined to shield his old flame anyway because she doesn't seem to realize her "insurance" is more than likely to get her dead sooner rather than later. Given that Corey's up against a man with no intention of letting his son go, it's a race to see who ends up in a casket first.
Our ebooks and audio books are delivered to the email you buy them with, through Bookfunnel. Once you purchase the ebook or audiobook it will be sent to your email within the next hour.
You can send the ebook to your preferred reading device or app, or use the bookfunnel app. You can listen to the purchased audiobook on the bookfunnel app as well.
Our books are sent to be processed and printed within 72 hours of purchase, from there they will be shipped to you in 10-15 days depending on your location. You will get an email when the book has been shipped. it will not have a tracking number unless you pay for tracking.
We are working to get our shipping times down but currently we are a small company, and our products can take a bit longer to ship.
Thank you for your patience.
AI audio books are books turned into Audio by using conversational digital narration created by AI. We specifically use Google play book's AI technology for our AI narrated books.
They sound quiet similar to human voices.
Most of Dale's books will have both a traditionally narrated audio book done by a person, and a AI narrated audiobook done by a computer.
---