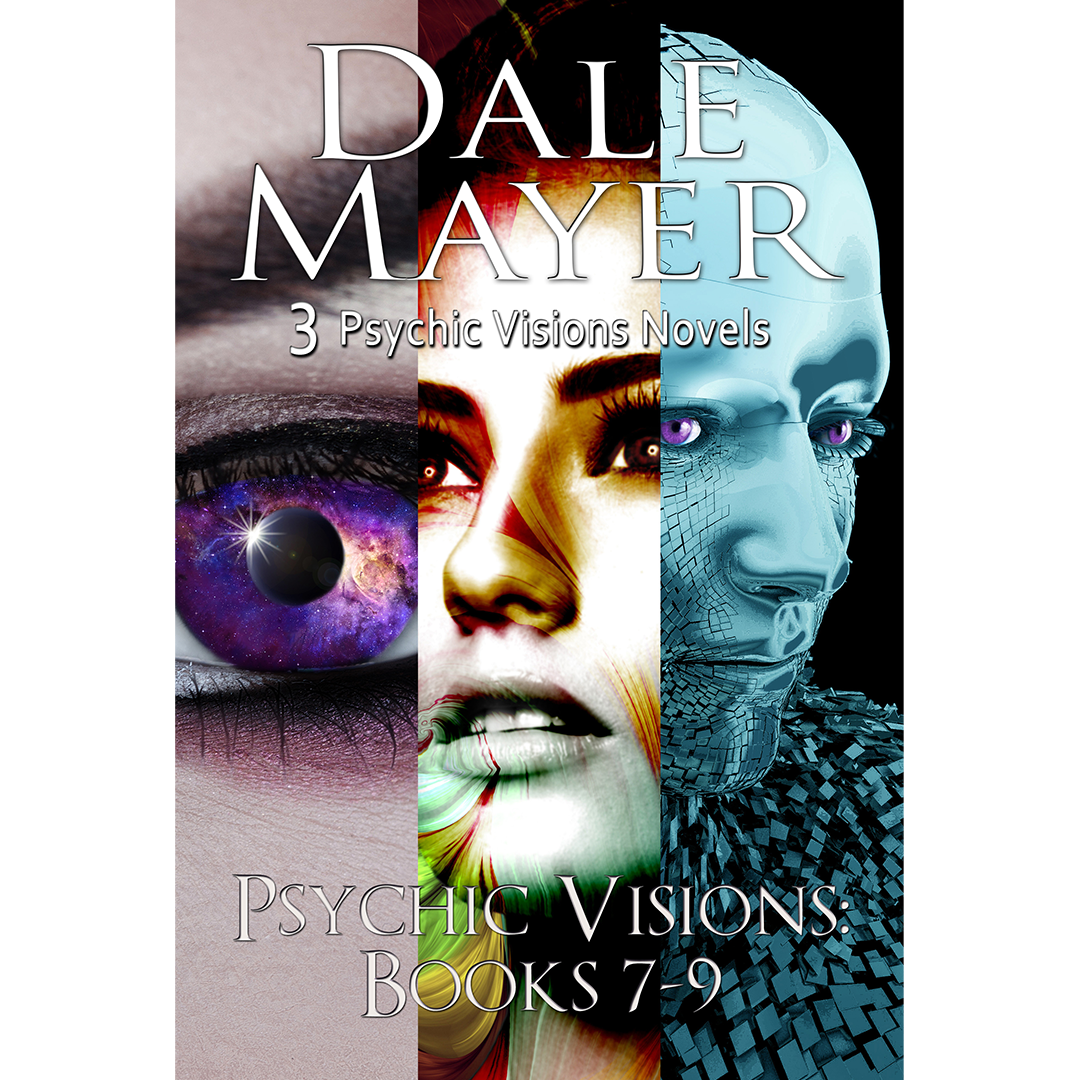 Psychic Visions Book Bundles 7–9
---
In stock, ready to ship

Inventory on the way
🏷️ Purchase the E-Book/Audiobook
✅ Receive a Download Link From
❤️ Send to any Device and Enjoy!
Stefan Kronos is an artist with psychic gifts who acts as a law enforcement consultant. He heads a community of psychics, seeking out others like him in order to assist these misunderstood souls toward a better understanding of their unique talents, learning to deal with the fundamental complications and consequences of having them, and in further developing them.

Book 7: Eyes to the Soul
Leader of a community of psychics, Stefan is called upon to consult on a case and Celina Wilton falls squarely on his radar. In order to unravel the threads tangling their lives with a vicious killer, Celina will need to learn to trust Stefan. This stalker is like none other Stefan has encountered. Before long, he realizes he's not the only one with eyes into Celina's soul…

Book 8: Now You See Her…
When she was young, Tia was studied and tortured because of her special talent. The chance for escape led her to run, but she realized there is nowhere she can hide that they can't find her. When she awakens from a coma, her problems have only just begun…

Dean is moonlighting as a guard at the hospital Tia finds herself in. Dean can't believe the insane things she tells him--until there's no other choice.

Book 9: Shattered
Hannah has been told all her life there's something wrong with her, something her doctors can't diagnose. But she'd rather than die than stay imprisoned--and studied--forever. Then Trevor offers her a way out, one that might actually mean permanent liberation for her.

Our ebooks and audio books are delivered to the email you buy them with, through Bookfunnel. Once you purchase the ebook or audiobook it will be sent to your email within the next hour.
You can send the ebook to your preferred reading device or app, or use the bookfunnel app. You can listen to the purchased audiobook on the bookfunnel app as well.
Our books are sent to be processed and printed within 72 hours of purchase, from there they will be shipped to you in 10-15 days depending on your location. You will get an email when the book has been shipped. it will not have a tracking number unless you pay for tracking.
We are working to get our shipping times down but currently we are a small company, and our products can take a bit longer to ship.
Thank you for your patience.
AI audio books are books turned into Audio by using conversational digital narration created by AI. We specifically use Google play book's AI technology for our AI narrated books.
They sound quiet similar to human voices.
Most of Dale's books will have both a traditionally narrated audio book done by a person, and a AI narrated audiobook done by a computer.
---