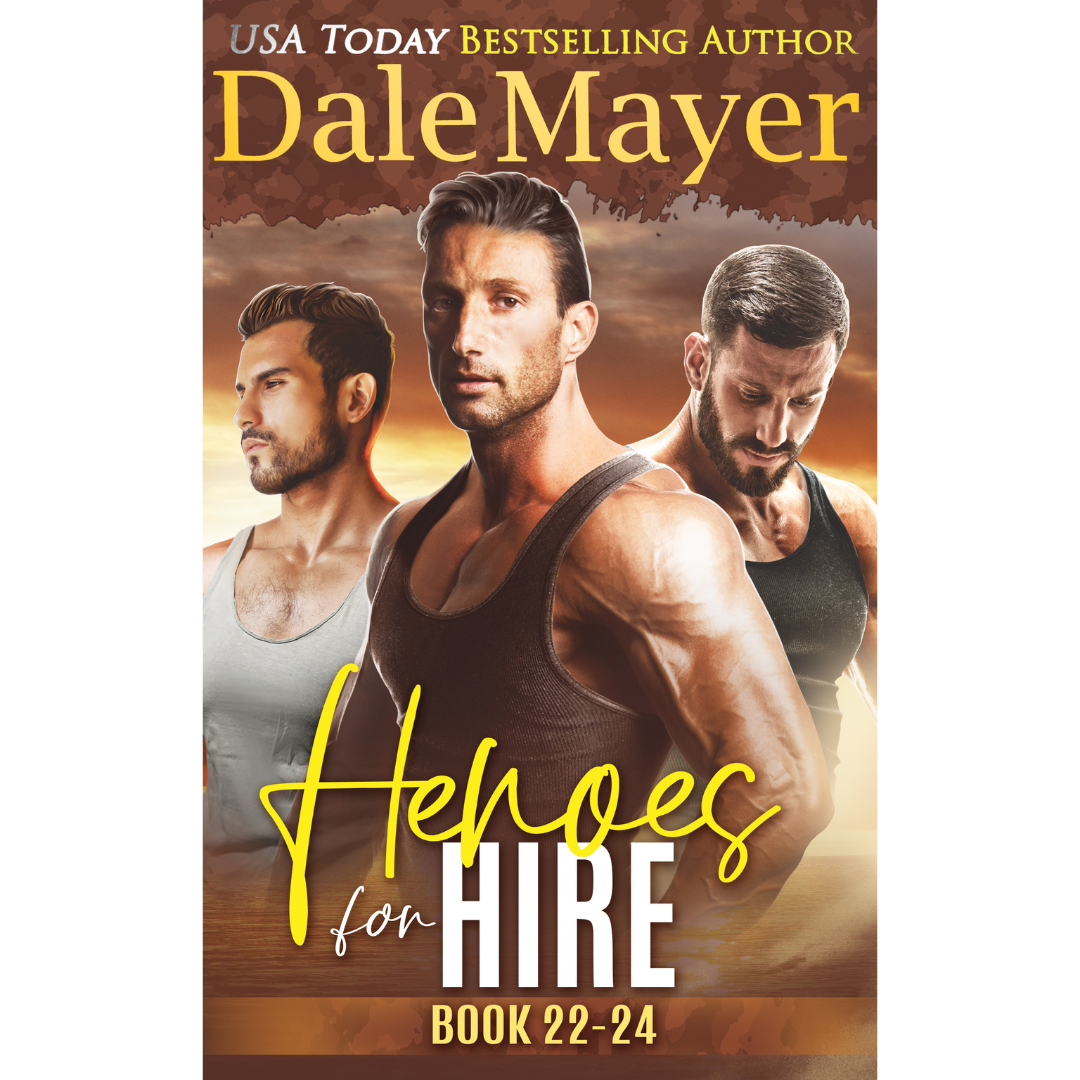 Heroes for Hire: Book Bundles 22-24
---
🏷️ Purchase the E-Book/Audiobook
✅ Receive a Download Link From
❤️ Send to any Device and Enjoy!
This bundle contains Johan's Joy, Galen's Gemma and Zack's Zest, books 22, 23 and 24 of the Heroes for Hire series.

Book 22: Johan's Joy
After helping out Vince, Johan hadn't planned on staying at Levi and Ice's compound for long. However, Johan realizes how much plans can change when Galen comes over from Africa to join Johan, and the two are sent into town on a job that's close and up-front personal to another member of Legendary Security.
Joyce, otherwise called Joy, sought a career position but accepted something out of her normal skill set in order to pay the rent. But when her inventory lists show missing drugs, she knows something ugly is going on. With no one at the company willing to listen, she turns to her old friend Kai for advice.
Johan wasn't the answer Joy was looking for, but, when she finds out the previous employee to hold her position is in the morgue, she's damn happy to have him.
Her job might be safe … but her life? Well, that's on the line …
Book 23: Galen's Gemma
Galen had plans to kick back and relax, but Levi needs someone to help out Zack, a friend of his. When Levi asks Galen, he's game. There's a little too much sugary sweet true love going on at the compound for him and his single state to handle. Then he meets Gemma and her sister, the real reason Zack was looking for help.

Gemma learned a long time ago how to handle her sister and her niece. When the two end up in deep trouble, Gemma drops everything and takes charge. But it's dangerous, and she needs help. Galen wasn't what she had in mind, but her heart is open and willing. Her body? Well, it's good to go when a meet-and-greet leads to love at first sight.

Only the situation is dangerous, and she has to stay focused—until the truth comes out, and she finds out what's really at stake.

Book 24: Zack's Zest
Zack wasn't someone to focus on his mistakes, but he'd made a big one, and it was hard to move on from it. Still he was determined to work with Levi's team to find new meaning in his life and to get his head on straight. At least that was the plan. When he ends up part of a two-man team to rescue a kidnapped woman, the daughter of a former politician, Zack doesn't know how to react—she's certainly unique. Not the least of which, she didn't appreciate the rescue. … At least not once she learns the details.

Quintal knew her father was guilty of the crimes he'd been accused of. She was more concerned about her mother, who'd always been the downtrodden and obedient wife. But, as more and more evidence shines a light on their lives and her kidnapping, the issue is no longer as clear.

Heartbroken at the losses that keep mounting, Quintal knows she needs a second rescue—hopefully by her same rescuer. Only it's not as simple this time, and it's infinitely more dangerous …

Our ebooks and audio books are delivered to the email you buy them with, through Bookfunnel. Once you purchase the ebook or audiobook it will be sent to your email within the next hour.
You can send the ebook to your preferred reading device or app, or use the bookfunnel app. You can listen to the purchased audiobook on the bookfunnel app as well.
Our books are sent to be processed and printed within 72 hours of purchase, from there they will be shipped to you in 10-15 days depending on your location. You will get an email when the book has been shipped. it will not have a tracking number unless you pay for tracking.
We are working to get our shipping times down but currently we are a small company, and our products can take a bit longer to ship.
Thank you for your patience.
AI audio books are books turned into Audio by using conversational digital narration created by AI. We specifically use Google play book's AI technology for our AI narrated books.
They sound quiet similar to human voices.
Most of Dale's books will have both a traditionally narrated audio book done by a person, and a AI narrated audiobook done by a computer.
---