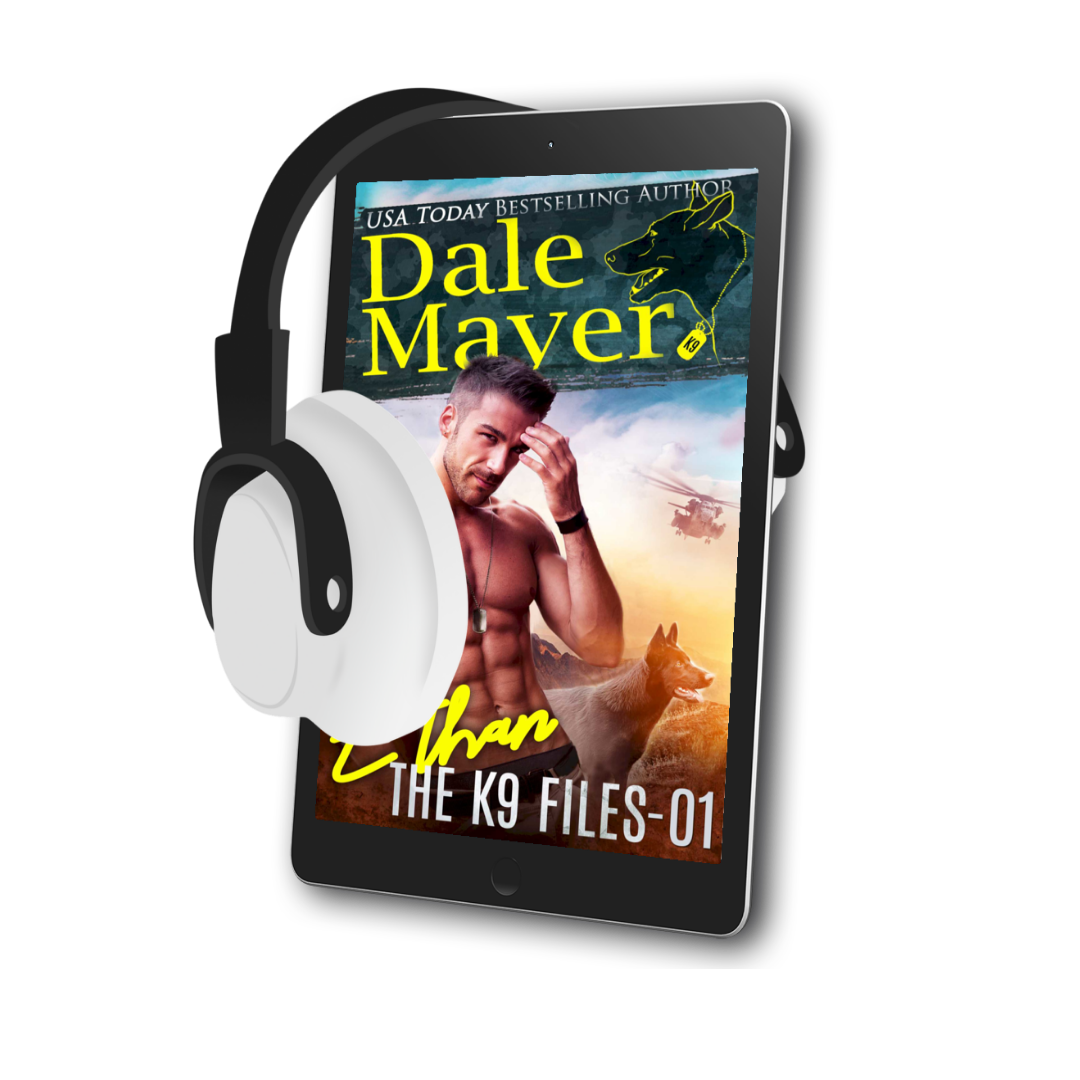 Ethan eBook+Audiobook
---
In stock, ready to ship

Inventory on the way
🏷️ Purchase the E-Book/Audiobook
✅ Receive a Download Link From
❤️ Send to any Device and Enjoy!
eBook and Audiobook Together.
When one door closes … second chances open another …
Ethan was lost after a major accident abruptly shifted him from a military life to a civilian one, from working with dogs to odd jobs … In that time, he'd spent months healing from his physical injuries. When he connects with Badger and the rest of his Titanium Corp. group of former SEALs, Badger offers Ethan an opportunity he can't refuse. A chance to do the work he used to do … with a twist.
Cinnamon works from home as a project manager plus is heavily involved in global dog rescues—dogs of all kinds. When Ethan walks into the next door's vet's office with an injured shepherd in his arms, she sees another lost soul—just like the canine ones she helps.
Ethan knows he's about to take a dangerous step, but he's on the job, and no one—on the job or not—hurts animals while he's around. This poor shepherd has taken enough abuse, and Ethan fears she is only the tip of a nightmare he's determined to uncover. But he knows she's going to lead him in the right direction.
He has his sights set on saving one dog in particular, Sentry: K9 File 01.
Our ebooks and audio books are delivered to the email you buy them with, through Bookfunnel. Once you purchase the ebook or audiobook it will be sent to your email within the next hour.
You can send the ebook to your preferred reading device or app, or use the bookfunnel app. You can listen to the purchased audiobook on the bookfunnel app as well.
Our books are sent to be processed and printed within 72 hours of purchase, from there they will be shipped to you in 10-15 days depending on your location. You will get an email when the book has been shipped. it will not have a tracking number unless you pay for tracking.
We are working to get our shipping times down but currently we are a small company, and our products can take a bit longer to ship.
Thank you for your patience.
AI audio books are books turned into Audio by using conversational digital narration created by AI. We specifically use Google play book's AI technology for our AI narrated books.
They sound quiet similar to human voices.
Most of Dale's books will have both a traditionally narrated audio book done by a person, and a AI narrated audiobook done by a computer.
---