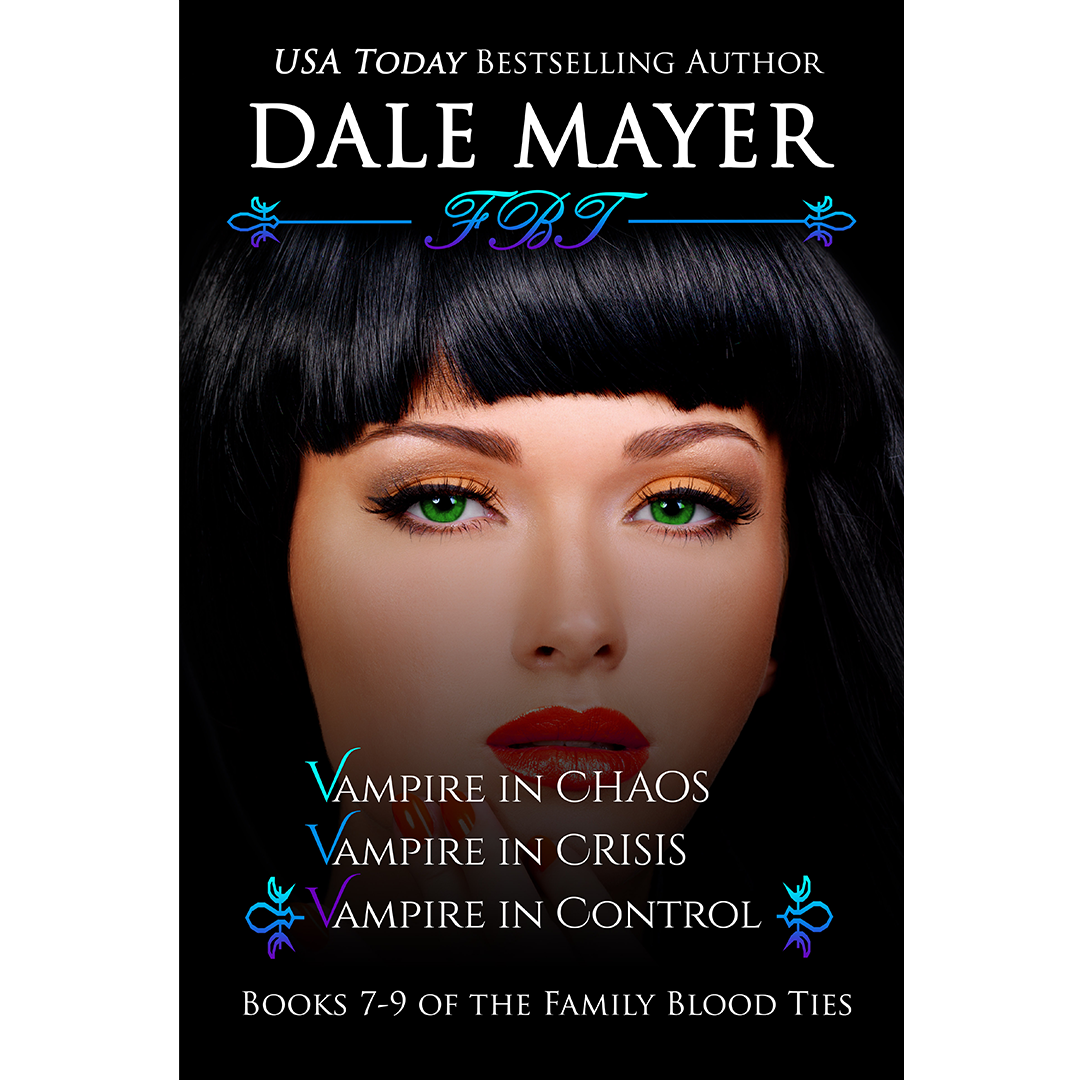 Family Blood Ties Book Bundles 7-9
---
🏷️ Purchase the E-Book/Audiobook
✅ Receive a Download Link From
❤️ Send to any Device and Enjoy!
Sixteen-year-old Tessa comes from a family of ancient vampires with powerful abilities, but she doesn't seem to have inherited anything exceptional. An Old World vampire faction is developing underground blood farms, where humans are placed in permanent stasis so the vamps will have a steady feeding source. To right this horrible wrong, Tessa must tap into her own dormant genetic abilities…or die trying.

Book 7: Vampire in Chaos

Teenage vampire Tessa hasn't had a chance to take a breath with her boyfriend Cody after the war the two of them and their human friend Jared prevented when her life again plummets into chaos. Her father is missing, her mother seems about to go off the deep end, and David has also disappeared, seemingly of his own volition. With her world plunged into fresh madness, Tessa finds herself again leading the charge.

Book 8: Vampire in Crisis

When teenage vampire Tessa's existence exploded and she was forced to figure out how to survive Deanna's dark inheritance, she comes out the other side seeing more, hearing more, understanding more about herself and the world.

Tessa's boyfriend Cody doesn't like what's happening to the girl he loves. Even as she tells him she has to face the darkness alone, he's determined to stand steadfastly by her side…whether she wants him there or not.

Book 9: Vampire in Control

Teenage vampire Tessa is caught in a web of Deanna's cruel making, forced into an alternate reality she isn't sure where she fits into or how to escape. In a maze of lies and deceit, the path to a safe haven is shrouded, how close she is to the door out impossible to see from any distance. Survival may depend on newly awakened powers Tessa isn't sure she can control.
Our ebooks and audio books are delivered to the email you buy them with, through Bookfunnel. Once you purchase the ebook or audiobook it will be sent to your email within the next hour.
You can send the ebook to your preferred reading device or app, or use the bookfunnel app. You can listen to the purchased audiobook on the bookfunnel app as well.
Our books are sent to be processed and printed within 72 hours of purchase, from there they will be shipped to you in 10-15 days depending on your location. You will get an email when the book has been shipped. it will not have a tracking number unless you pay for tracking.
We are working to get our shipping times down but currently we are a small company, and our products can take a bit longer to ship.
Thank you for your patience.
AI audio books are books turned into Audio by using conversational digital narration created by AI. We specifically use Google play book's AI technology for our AI narrated books.
They sound quiet similar to human voices.
Most of Dale's books will have both a traditionally narrated audio book done by a person, and a AI narrated audiobook done by a computer.
---